This post may contain affiliate links.
Thank you for supporting my blog and homeschool!
See my full Disclosure statement for more information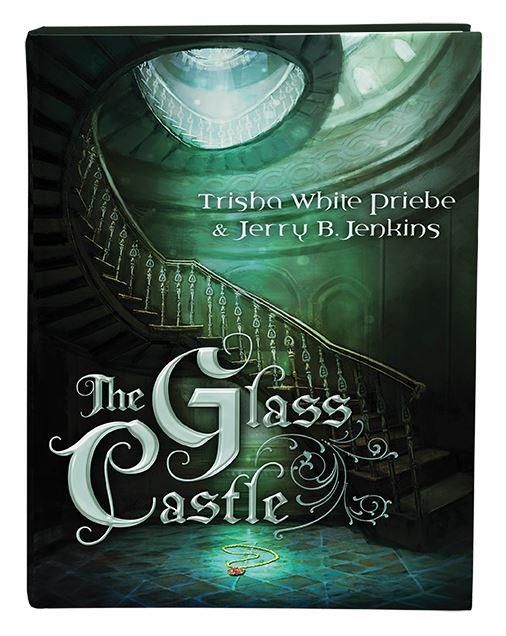 I am the mother of three daughters and what I have found is that they are all so completely different. My first two girls have always loved to read. So when it became evident that daughter number three hated to read., I tried everything I could to try to help her acquire a love for reading. I think that is why I am so excited that my daughter enjoyed reading
The Glass Castle by Trisha White Priebe and Jerry B. Jenkins
from
Shiloh Run Press
.
I will allow you to hear from her in a minute, but I just have to give a "Mom Shout Out" for this amazing book. My daughter that never likes to finish a book she starts.....finished this book in 2 days!! Yes.....you heard it right! Only 2 days! I was completely shocked at how quickly she devoured it.
The Glass Castle consists 41 short chapters, and is almost impossible to put down!
Please read the review written by my daughter, BrylieJo Yingst.
The Glass Castle is written by Trisha White Priebe and Jerry B. Jenkins. I found it to be a mysterious and interesting book. The main portion of the book took place in the castle, and the townspeople were always poor and hungry. There were only a few people that were rich other than the king. And of course, the king lived in the castle with the soon to be queen.
All the children in this book are thirteen, when orphans reached the age of thirteen they got kidnapped and taken to the castle. When they reached the castle a star marking appeared on their wrists. If they escaped the star was a sign that they needed to be taken back the castle. All the thirteen year olds had a bounty on their heads. If they were caught they either died or got sent to the forbidden city. The children were hiding in the higher end in the castle all of them took care of the castle, because the castle was short on staff. The staircase led to hallways with doors that led to rooms so the children could go all around the castle unknown and unseen.
The main character Avery wanted to get out the castle and save her father and brother. When she arrived at the castle a boy named Tuck helped her with getting together what she thought about the castle. She always felt weird around him, that was the first boy that she felt that way with. He saved her from getting caught many times and he started to feel feelings for her also. When he told her about his feelings she ran not because she nervous but because she saw her house. She ran to her house found that her dad was not there. Then she had many things to face when she made her there and made her way back. She told Tuck about her feelings after she got back. This whole book she was looking for the secret tunnels from moms stories. The last chapter in the book was about how she found what I think to be the secret tunnels.
This book was written in a way that made it easy and interesting to read. I would highly recommend this book. I absolutely loved it! They wrote this book in a way that made you never want to put the book down, which is why I never put it down!!

I am proud to say that I loved it. I would rate this book an eight out of a ten. There was just enough mystery to make the book a good page turner.
--The End
So here is my bottom line:
It is difficult to find clean fiction for kids these days. Having had one of my girls graduate from "Brick and Mortar" I know firsthand the types of books that are deemed to be required reading. So my quest for great Christian fiction was satisfied when we had the chance to get our hands on The Glass Castle. I know that she will be excited to read it again, and I know that she wants her friends to read it too!
Social Media:
Click on the links below to connect via social media!