This post may contain affiliate links.
Thank you for supporting my blog and homeschool!
See my full Disclosure statement for more information.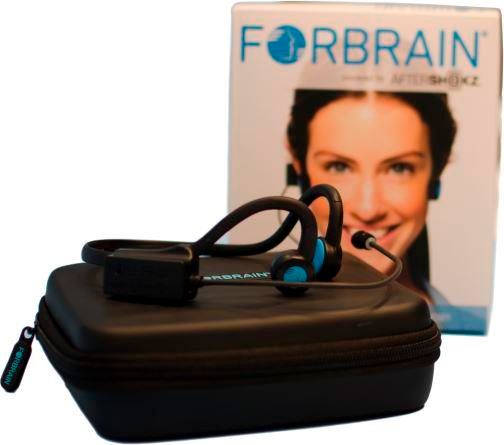 I was so excited when Forbrain - Sound for Life LTD sent me a package with their bone conduction headset inside! I really wanted to see if it would help my youngest daughter focus better when she reads, but I also knew that I wanted to give it a try myself! I may or may not have a few focus issues of my own!! LOL!! Honestly, I just really wanted to find out exactly what this device was!
Forbrain
is a uniquely designed product to help you train your brain. Through the combination of the bone conduction transducers, the high quality microphone, and a specially designed dynamic filter, the
Forbrain
helps you hear yourself more clearly as you speak, which in turn helps you stay focused on the task at hand. The goal of the headset is to help you increase your memory, focus, and auditory processing.
Forbrain
believes in helping both adults and children develop their potential and talents by using their own voice.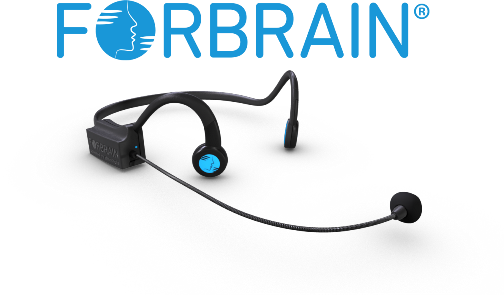 Well, let me just say that with all that this product promises, each of us in my family were excited to give it a try for a variety of reasons.
My youngest daughter used the headset while she was reading. She has struggled with reading comprehension issues, and we knew that it would be great for her to give the Forbrain headset a try. She reads for about an hour a day (since we are currently on our summer break), so she wore the headset while she read. As we were nearing the end of the review period I asked her what she thought of it. She said, "I felt like I was really able to focus on my story without getting distracted." For us, that is HUGE!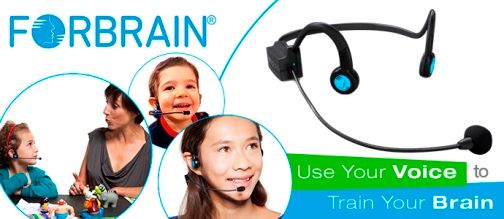 My husband wanted to give it a try too. He is working on his Master's Degree now and thought that the headset might help him while he studied. Unfortunately, he was unable to get it to work for him. It seems that his head was a little too large for the device and it kept popping off his head. I feel badly that he wasn't able to give it a fair shake, because I think he really could have benefited from it!
I also gave it a try and spent 20-30 minutes a day using it while I was reading my Bible. As a person who struggles a bit with some ADD issues, I found that it helped me keep my attention on what I was doing much easier than usual. I also found that it helped me remember what I read longer. With me turning 46 this year, I am thankful for a tool that can help focus this wandering brain of mine!
Since I previously stated that it didn't fit on my husband's head, I wanted to show that I have a normal sized head and it fits perfectly. I do believe that my husband must have an abnormally large head.....[ha ha ha]
My bottom line on this product is that it is a pretty amazing piece of technology. The simplicity of the premise is what makes the Forbrain so spectacular.....
"use your voice to boost your brain."
I love the fact that my daughter was able to comprehend what she read so much easier and without frustration. She noticed that she wasn't distracted while reading, and I noticed that she seemed to have an easier time reading, and didn't get so aggravated while doing it. As a mom, that is always the goal for our kids!