I have either thought or said aloud the phrase, "I don't know how I am going to do this. . ." a lot since making the decision to homeschool my two girls. With them either in high school or prepping them for high school, I found myself feeling daunted and discouraged, wishing I knew the "right" way to educate them "properly." Some of you may feel the same way right now. . .don't feel like you are the only one. It happens to all of us from time to time and about different things. For me, that feeling kinda hit again as I realized that I needed to teach a high school foreign language!! Eeeeek! I took Spanish in high school, but I was rusty, and wasn't sure where to turn for just the right curriculum that would spark interest and be interactive enough for my youngest. So when I had the opportunity to review High School Spanish Fluency 1 from Middlebury Interactive Languages I was over the moon excited!!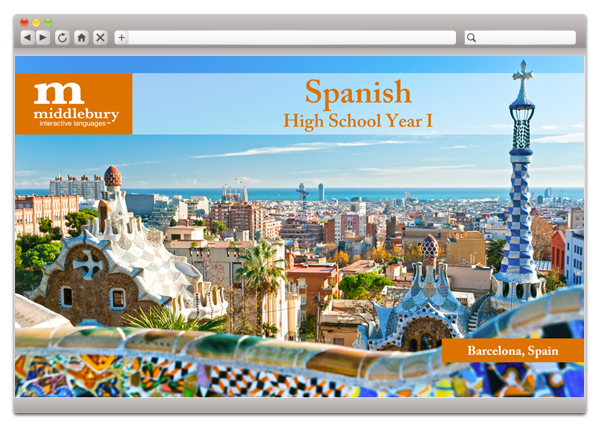 I cannot say enough about this curriculum. I used this with my daughter that is a freshman this year. Although, she had taken a little bit of Spanish previously, it was nothing like this! She was able to dive into this course with all of her senses as she spent time listening, speaking, reading and writing throughout the lessons. As she worked through the course three days a week, I was able to see Spanish come alive to her in a whole new way! That my friend is always my main goal, and was the entire reason I made the decision to homeschool in the first place!
I believe one of the main reasons this course impacted her the way that it did was the methodology behind how they do, what they do. The definitely use authentic videos and images that help her piece the whole picture together as she learns the language. Context is key when learning new things and Middlebury Interactive Languages hit the nail on the head with this one!
Another big reason that my daughter loved this course is the way they weave in task-based activities that in my opinion, bring the language to life! As she worked through the activities she was learning for the long-term not for the moment. Our homeschool motto (so to speak) is "Learning for the long-term not the moment" and Middlebury Interactive Languages and High School Spanish Fluency 1 was a perfect fit for us!
Within this course you can set up the lessons on a calendar and track grades in a gradebook. Although I use a different system for my daughter, this is a nice thing for those of you that don't usually do formal lesson plans. This will keep your student on task and help you track their grades.
Also, make sure that you watch the introduction. It has a lot of good information in there that will help both you and your student as they work through the course. That is a fabulous place to start (even though we always want to skip that stuff!!)
Honestly, I loved this curriculum. It was fun, interactive, and easy to use. My daughter had fun using it and practicing it. Finding and investing in the right course is sometimes a long process, but that is why I am here and writing these reviews! My goal is to help make your job easier as homeschool parents. Middlebury Interactive Languages is a must have for our homeschool, and would be a great asset for yours!
Click the image below to read more reviews about Middlebury Interactive Languages.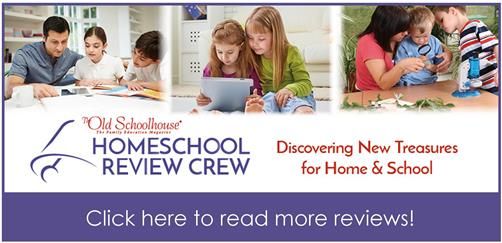 Follow Middlebury Interactive Languages through social media. . .
Facebook
Twitter
Pinterest