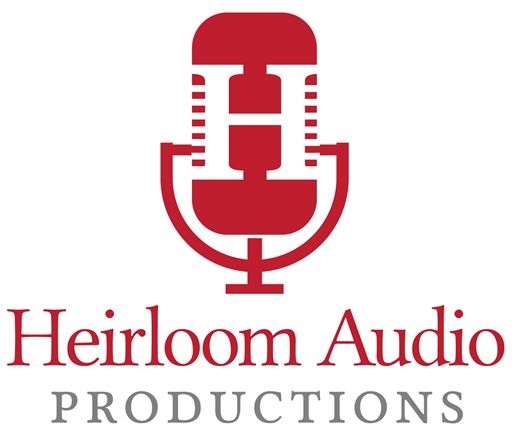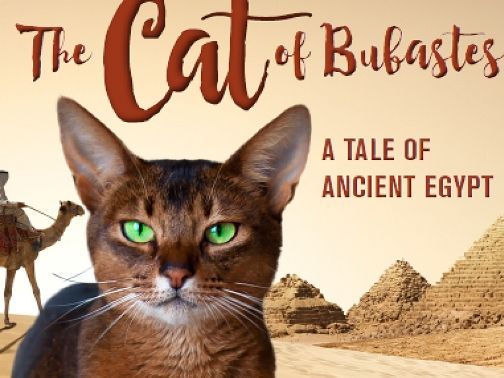 Heirloom Audio Productions has done it again with their newest audio drama The Cat of Bubastes! If you have never had the opportunity to listen to anything from Heirloom Audio Productions, then you don't even know what you are missing!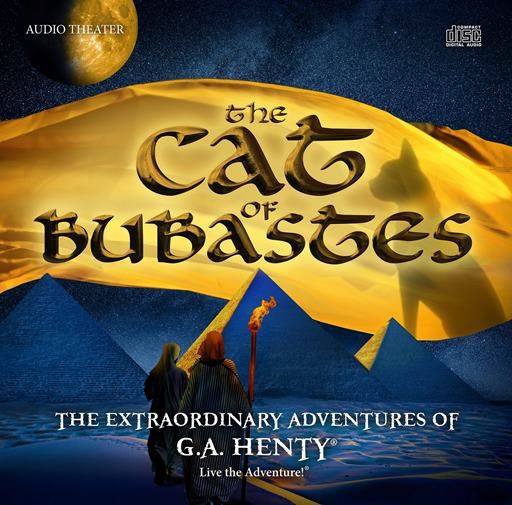 Heirloom Audio Productions is passionate about "bringing Christian history to life!" That is one of the things I Iove the most about about this amazing company. Whatever they put their hands to do, they do with all their might to give God glory! My girls and I know that when we begin listening to one of The Extraordinary Adventures of G.A. Henty. . .we end up completely immersed in a historic event. One that we are able to become active members in through our imaginations!
The cast of The Cat of Bubastes does such a great job of bringing this story to life. Each of the six stars bring something unique and wonderful to this production.
Ancient Egypt comes alive as a young prince and his friend Jethro is captured and kept as slaves. The longer I listened to this audio drama, the more I found myself engrossed in an adventure for the ages! This story has everything you could ever ask for and will have you sitting on the edge of your seat!
Heirloom Audio Productions always goes above and beyond, and this time is no different. There are so many extras that are included with this audio production like:
* 2-CDs - The greatness contained within this audio drama can't fit on one CD! LOL!
* Study Guide - With this study guide you are able to dive into this story in a way that helps your student/child comprehend and study portions of the story.
We found the study guide to be something that sparked discussion and opened up the story in a new way. As we worked our way through the story and the guide, we were able to discuss and enjoy each other's viewpoints.
* Mp3 - We loved that it was also available in Mp3. We were able to download it on our phones and take it with us on the go.
* Soundtrack - My household is full of music lovers! Personally, I loved the soundtrack and the opportunity to listen to it. I found it a wonderful addition to the set!
* Behind-the-scenes video
* eBook
* And more
My bottom line is that this is a must have for your homeschool! Whether you have kids in elementary school or high school, this will be a huge hit. There is drama, intrigue, and mystery that will draw your family in from the moment you pop the CD into player. You and your family will be captivated from the "get go." I am sure you and your family will want to listen to this story over and over again.
If you would like to connect through social media click on the links below. You can also click on the image below to read other reviews. You will be glad you did!
Social Media Links
Facebook
Twitter
Google
Instagram