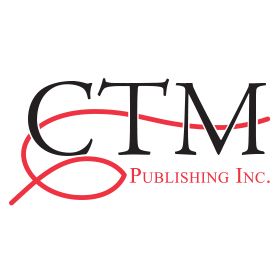 Recently I had the privilege of reading the novel
The Prayers / Book 1 Troubles. This book, written by Mark S. Mirza and published by CTM Publishing Atlanta was difficult to put down.
I am a person which loves to read everything fully. The first apartment lease that my husband and I signed.....I read from start to finish before signing my name (much to the frustration of my husband) I say that because I most definitely began reading this book in the Preface. The author is very precise in his reasoning for writing this book.
Let me quote a portion of that:
"As I write this book the desired outcome is very specific and very simple. First, admittedly I want you to learn prayer. I don't just want you to learn ABOUT prayer, but I want to hear of prayer becoming who you are, how you breathe Christianity, if you will....Secondly, and this is very important to me: I want you to enjoy yourself."
I found this book interesting in a way I never expected. I am not generally a fan of fiction. My most favorite books are Christian living/self-help books. I look at reading as something that should not be a waste of time. . .and most times I believe that fiction is just that. I did however find purpose in reading this novel. Although it is complete fiction, the way that the author writes instills a passion for prayer inside of you! I am not even entirely sure when it happened. . .LOL! Since I am generally a lover of all things non-fiction, I have to say that I absolutely loved the footnotes, I also appreciated his reasoning for including them. A relationship with God is something that has to be fed and developed. One way that happens is through learning the Word of God and applying it to your life. I found the footnotes to be Mirza's way of helping his readers develop their relationship and prayer life!
As I began reading I found that I was a little cautious. Even though he explains in the Preface that he takes a lot of liberties when it comes to adding character qualities to both the angels and demons, I did find myself a little put off by it. But he writes with a unique pattern or rhythm. I would go so far as to say that the rhythm in which he writes is like the gentle sway of a swing. You find yourself completely immersed and content while reading this unique and wonderful story. He brings each character to life in fantastic ways that speak directly to your heart.
Something happened as I hit the halfway point of the book. That is when I realized that the main goal that Mirza had laid out in the beginning of the book had definitely started taking root inside me! I am always amazed by God. He is amazing the way that he weaves everything together in our lives to fulfill a larger and more complete plan. You see, He has been dealing with me about my prayer life, and then along comes this book to speak to me in a way like nothing else could!
Overall, I enjoyed the book. Although the gist of the story could be compared to This Present Darkness, it is truly one of a kind! As a mom of three girls ranging in ages from 14 to 22. . .I would allow any of them to read this book. I wouldn't necessarily recommend it for younger children. Mirza's imagination and fluent use of the English language is second to none.
I know that you will enjoy reading this book! If you would like to read more reviews click the image below. You can also check out their social media links.
Facebook
Twitter