This post may contain affiliate links.
Thank you for supporting my blog and homeschool!
See my full Disclosure statement for more information.
My daughters and I had the opportunity to review High School Spanish 1 by Middlebury Interactive Languages recently and we fully enjoyed our learning experience. This is our fourth year as a homeschool family, so this is not our first online language class.......we have tried quite a few. With that being said, we are so glad to have found Middlebury Interactive Languages. What we found in this online class was an interactive, fun and engaging forum to help us learn a foreign language! That is what we look for when it comes to digital learning. If the attention of our children can be held, then they will be able to learn more effectively.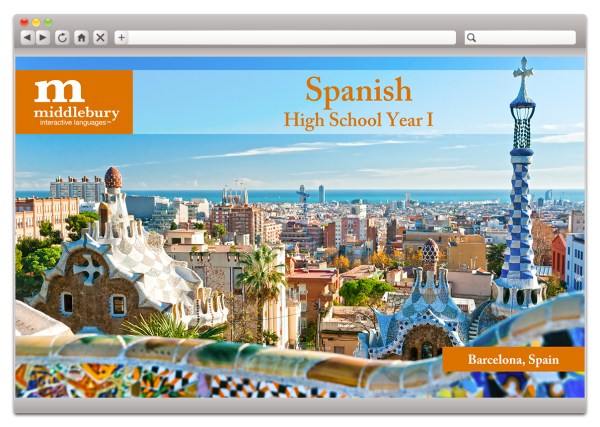 Middlebury Interactive Languages
granted us 6 month access to this wonderful online language class, and it has been our extreme pleasure to log on and use this wonderful course. The problem I had found with the other online classes we tried in the past was they all seemed to lack that interactive quality that helps concepts and foreign words to stay in your long term memory. That is not a problem that
Middlebury Interactive Languages
online classes duplicate.
This digital language course is built on a well thought out concept and has really helped my girls with their Spanish.
What we found very helpful was the different sections of the class that were designed to do different things. Take a look on the left-hand side of the picture. There is a listening section, a warm-up section, a matching section, and a speaking lab. How great is that?! You are able to work through each section at your own speed and move on when you have mastered it.
Each section builds on the other and helps to solidify comprehension! When you log into
Middlebury Interactive Languages
courses, you log into a real classroom learning experience. You will find it easy to navigate and easy to use. We found it tons of fun and great for us to do together.
How We Used It: