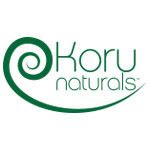 This post may contain affiliate links.
Thank you for supporting my blog and homeschool!
See my full Disclosure statement for more information.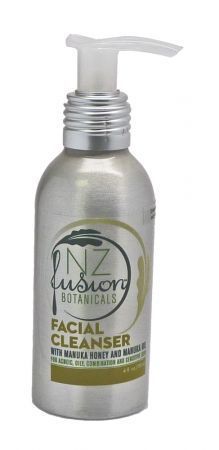 To say that I am "old school" when it comes to my skincare treatment is an understatement. I wash my face with soap and water when I am in the shower.......and I may or may not take my makeup off before bed. (I know....I know!!) So when I had the opportunity to review the
Manuka Honey and Manuka Oil Facial Cleanser
and
Manuka Honey, Tamarind and Manuka Oil Facial Toner
by
Koru Naturals
I was excited to start a brand new regimen and see how well these products worked!
Day 1
So....I thought I would start off my new facial treatments with a before picture. Then I began using these products every morning before going to work, and then again every evening before going to bed. My goal was to have clean, smooth, healthy skin by the time that my review period was over. I made sure to put them right by the sink I use to get ready in the morning for easy access, and even though I never had a routine before....I found my new discipline fun.
What I found the first time I used the
Manuka Honey and Manuka Oil Facial Cleanser
was a pleasant surprise. The cleanser not only made my face feel wonderful, but it smelled divine!! So much so that people would often tell me that I smelled great! They would ask me what perfume I was wearing, and I would just smile and say, "none." ha ha!
2 Weeks

What I noticed is that my skin seemed to look more healthy and even though these pictures are hard for me to look at since I have no make up on.......I can tell that my skin is looking better.
Like I said in the opening paragraph I also used the
Manuka Honey, Tamarind and Manuka Oil Facial Toner
after each time of using the cleanser. I hadn't really used a toner before and I found it to be so refreshing. Again,
Koru Naturals
hit the nail on the head with this amazing product. I applied it with a cotton ball because it is definitely a thinner liquid than the cleanser. After applying the facial toner and allowing it to dry, I would follow it all up with a moisturizer. When I would head out to work or off to bed, I felt completely refreshed.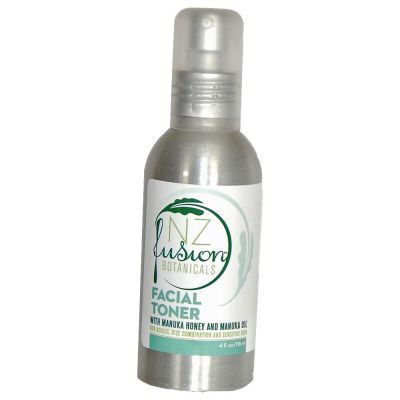 Koru Naturals goes above and beyond to make wonderful all- natural products, all while making it affordable for everyday use. I find that very important. All too often we get drawn into a product line that is absolutely wonderful, but the cost of the product and the room in our budget, makes it hard to utilize every day.
4 Weeks
I don't know if you can tell from these pictures, but my skin continues to get more healthy looking each week!! I was also able to use the
Skin Clear Crème
during this same review time. I worked it into my daily regimen with the cleanser and the toner. It was so nice to moisturize with this wonderful product twice daily. It made my skin feel and look wonderful! There is a cute little palette knife included in the container, and that makes it easier to spread it on your face. Make sure to cover your face, while leaving the skin right around your eyes clear...you do not want to get it into your eyes! As soon as you rinse off the
Skin Clear Crème
, you will notice a difference in your skin!
I understand that the face is an important and sometimes sensitive area, and the skin on our faces need special care at times. But that is not all that
Koru Naturals
has to offer. I was also able to use
Manuka Honey Propolis Soap
for the rest of my body in the shower. This soap is WONDERFUL! It smells wonderful and made me feel clean and fresh!

Final
I am a firm believer in these products. I hope that these pictures helped you follow along on this skincare journey with me! I know that by using these products my skin has become clear and healthy and I owe it all to
Koru Naturals
!
My Bottom Line:
I would have to say that my bottom line is that I love these products. I know that I benefited from this product, and my hope is that you would want to give these products a try for yourself. Click
here
and browse through the many health and beauty products available from
Koru Naturals
.
Social Media:
If you are like most people these days, you like to stay connected via social media. Here are some links to check out.
Facebook:
https://www.facebook.com/korunaturals
Pinterest:
https://www.pinterest.com/korunaturals/