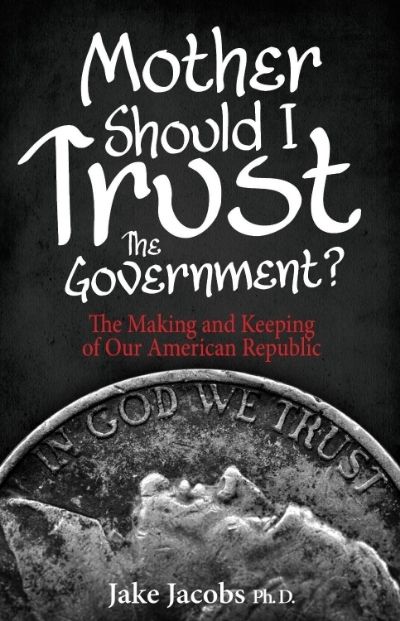 This post may contain affiliate links. Thank you for supporting my blog and homeschool!
My two girls and I had the opportunity to sit through the online class offered by FreedomProject Education,(
FPEUSA.org
),
Mother Should I Trust the Government, which is one of the great 2015 classes offered.
FreedomProject Education is an accredited online school offering: affordable classes, live instruction, classical curriculum, with Judeo-Christian values. You will find no Common-Core curriculum here! The oldest of the two girls who took this class is sixteen and the younger is 13. The class met every Monday night from 7-9 pm Eastern time for 8 weeks. I know that when I told them the topic we were going to be studying, they weren't really sure what to expect.....
On the first night we got all prepped and ready. We put on our comfy sweats, we got out our notebooks, pens, accompanying book, laptop and of course 3 spoons and a 1/2 gallon of ice cream!! (It was my all time favorite.....Death by Chocolate!!!) As we dove into class on the very first day, it didn't take us long to figure out that we already loved it! What's not to love!? Dr. Jake Jacobs was not only intelligent and well-learned, he was easy to relate to and very personable. He made sure that he included all the students online, and made them feel a part of the classroom. From the start we were in love with this online learning experience!
My sixteen year old daughter has been studying the formation of our country in history class this year, and this class was a wonderful addition to what she was already learning. The subtitle of the book says it all.....The Making and Keeping of Our American Republic. Dr. Jacobs writes in much the same manner as he teaches, very authentic and sincere. We loved that fact too. It really helps to hold your attention and makes you not want to miss a single class.
The accompanying book was the only homework really. We were required to keep up with the reading, so we could participate in class. The book is packed with great info about the forming of our American Republic, and those who were played an intricate part of that process. The book, as with the class, is full of witty and humorous remarks as well as political cartoons, and helps to solidify the knowledge gained during the classroom time.
When I asked my daughters for a quote this is what they had to say:
Bridget (16 yrs. ) - I thought the class was great! I learned a lot every week. Dr. Jacobs really knows what he's talking about. He has a great way of keeping all of our attention, and he is pretty funny. I'm really glad I was able to take this class, It really helped me understand our country and the political parties of the day.
BrylieJo (13 yrs.) - I thought it was pretty fun! Dr. Jacobs is interesting and funny. He made it pretty cool to go to online school at night! Although I didn't always understand what he was talking about, he stopped and explained when we asked questions. That was so helpful!
In summary, I have never been a highly political person. I have done my job and voted, and tried to vote according to my biblical beliefs. I fear that it was not enough. In fact, I dare say that my parents and my grandparents might have needed to do more to assure that the Republic that was entrusted to them before I was born, would be preserved for my generation as well as my children's ......but the problem really does go farther back than that.
Our Republic is a mere shadow of what it was formed to be. So what does that mean? It means that we pray and continue to do what we can to preserve this great nation under God. It is up to us to educate ourselves. This was a great step in the right direction for us. I believe our political education really had a jump start with this wonderful class!