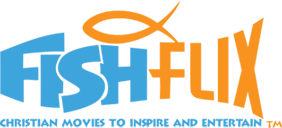 This post may contain affiliate links.
Thank you for supporting my blog and homeschool!
See my full disclosure statement for more information.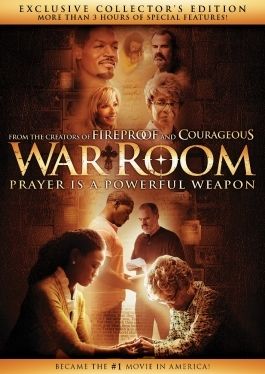 Inspiring movies are few and far between these days, or at least they used to be! There have been quite a few wonderful movies that have broken onto the scene recently, and War Room is one of them! I was so thankful when I received the DVD War Room from FishFlix.com to review for them, and what a treasure it is!
Some of you may not be familiar with FishFlix.com. FlishFlix.com is a one stop shop for Christian movies that inspire and entertain! I am the mom of three girls and they all have different taste in movies, that's why I am so thankful to have found FishFlix.com. You will never have to wonder what to watch again...It is easy and affordable to build your DVD collection based on the options on this site. There are countless options, no matter what your taste in entertainment is.
What I received:
I was sent a physical copy of War Room to watch for this review. My family and I had a wonderful time watching it together.
How we used the product:
There are so many ways to spend quality time with your family, but sometimes it is nice to put a movie in, snuggle up under a blanket, and watch a family friendly movie together. War Room is an amazing movie from start to finish. We all loved it!
For those of you who haven't watch this film, I don't want to give anything away....but know that this movie is spectacular and challenging. I particularly loved the impact it made on my girls.
Here are some quotes from my sweet kiddos.
My oldest said: "I love that movie! It made me cry 3 times! It was inspirational and showed me how important it is to have a strong and consistent prayer life. This movie showed me that prayer needs to be the first thing you do.....especially when life happens."
My youngest said: "I loved it!"
My middle said: "It was funny and inspirational. It was funny how they showed real life situations and the struggle that Elizabeth had as she tried to learn how to pray. My favorite part is when she was sitting in her closet eating potato chips and drinking sprite. This movie also helped me to remember the power of prayer."
My bottom line:
What is there not to love about this fantastic film. Well done!!
I found the cast to be amazing, and the message a critically important one. God's Word is clear that He desires us to cast our cares on Him. Prayer should always be our first line of defense when we come up against a difficult situation....and this movie shows just how difficult life can become. Tony & Elizabeth Jordan are facing insurmountable odds in their relationship and the world seems to be crumbling down around them. If it weren't for Miss Clara taking Elizabeth under her wing, this family would have seen a different outcome. Instead, we see the importance not only taking things to prayer first and foremost, but also of passing on what we learn.
Without the mentorship of Miss Clara, Elizabeth would have continued to try to solve her problems on her own, but that isn't what we were created to do. God is faithful and He will work all things out for us, we just have to allow Him to. I know that I have people like Miss Clara in my life, and how thankful I am for them! War Room was a great reminder of just how important they are to me.
War Room is the best movie I have seen this year!
Social Media
If you are like so many other people, you love staying connected over social media. Take some time to check out these links.
Facebook:
https://www.facebook.com/fishflix
Instagram:
https://www.instagram.com/FishFlix
@FishFlix
Twitter:
https://www.twitter.com/ChristianDVD
@ChristianDVD
Pinterest:
https://www.pinterest.com/fishflix/