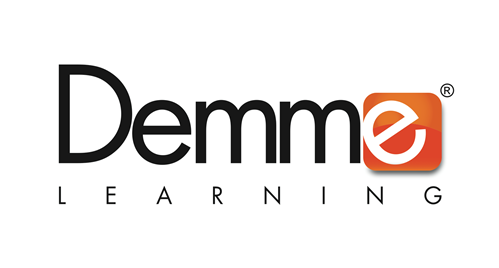 I now have two children in High School classes. As a homeschool mom, I find that a little bit intimidating sometimes. The drive to find the right curriculum for each of them, so they can learn the way they need to is a strong one. Sometimes I find myself frustrated as I hunt and search...then I am nervous about whether the decision I made was the right one. That is why I am so glad that I got the chance to review Math-U-See Pre-Calculus complete with digital packs from Demme Learning.
Demme Learning is an amazing, independent, family-owned and operated publishing company. They have been providing high quality, innovative learning solutions for homeschoolers, parents and small group learning environments since 1990
. The products created by Demme Learning will encourage your student to learn and helps homeschool parents to be engaged in the learning process.
Demme Learning has 5 main principles that they base their curriculum on:
1. Parental engagement in the learning process.
2. Multi-sensory instruction.
3. Sequential instruction that builds from concept to concept to achieve mastery.
4. Guided discovery with a committed instructor.
5. Individualized instruction that adapts to each student's unique strengths.
What I received:
I received everything necessary for my daughter to complete this class.
* An Instruction Manual
(complete with solutions)
* A Student Text
* A Test Booklet
* 2 DVD's (Lessons 1-30)
* Digital Pack
How we used this product:
This product was used by my daughter that is in the 11th grade. She loves when curriculum has video lessons. The lessons included with this curriculum are wonderful and easy to understand.
We were able to work through these resources and see the benefit to the way that Demme Learning puts their curriculum together. The Instruction Manual makes it simple to help your student as you move through each lesson. I love that there is flexibility built into the curriculum for you to move at whatever speed is necessary for your student. The goal is not to move forward before you are ready, as each concept builds on the one prior
My daughter is wanting to earn an Honors Diploma, so there are instructions on how to utilize this class as an honors class. I am happy that they included that. They have truly tried their very best to think of everything to make using this curriculum as simple and straightforward as possible...no matter the learning style.
My Bottom Line:
Demme Learning did a great job on the Math-U-See Pre-Calculus curriculum. We really enjoyed the opportunity to check it out and work through it. This is top quality material and comes with everything you need for your student to be successful in the class. I also love the fact that they have ongoing support for us as well. When you have watched the DVD and read all the instructions but still have questions, you can call and talk to their trained staff. They will be able to walk you through any lesson you need help with. I love that! I never took Pre-Calculus in school, so without that additional support I could find myself really struggling, but they have truly thought of everything!!
This curriculum is a great addition for your high school curriculum list. Check out Demme Learning and all the wonderful options they have that can fit your homeschool needs!
Social Media:
Instagram:
https://instagram.com/mathusee/
Twitter:
https://twitter.com/mathusee



YouTube:
https://www.youtube.com/user/mathusee