This post may contain affiliate links.
Thank you for supporting my blog and homeschool!
See my full Disclosure statement for more information.
When I got the opportunity to
review
Kwik Stix 12pk
. from
The Pencil Grip, Inc.
I
knew that it would be a huge hit! I have the great privilege of watching my best friend's kiddos every Friday and I figured the 3 year old, "L" would have so much fun with these paints, and I was absolutely right!! She generally arrives shortly after 6am and it is not uncommon for her to want to paint as soon as her mom heads off to work!! Here is a picture of her creating a masterpiece in the wee hours of the morning!! LOL!
Don't let this picture fool you...we all took our turns painting with these amazing
Kwik Stix
and found it difficult to put them down! Until now, I have never before seen anything quite like these wonderful
Stix
of creativity!! Basically, what you have here is tempera paint without the mess! Yes, you heard right..tempera paint with NO MESS!!!! I know it seems hard to believe, but I tell you the truth. Now your sweet kiddos can paint whenever they want without the dreaded paint brush/water cup mess that used to happen each time. The fact that these dry within 90 seconds is another major bonus as well. Now there is nothing stopping your little artists from creating masterpieces galore! Your walls will soon be full of beautiful pictures all because of
Kwik Stix
!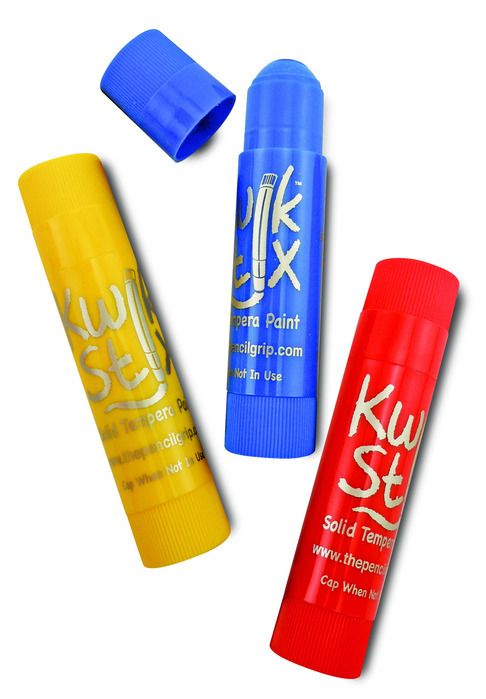 I absolutely loved this product and keep thinking this is a perfect gift for kids' birthday gifts, classrooms (at home and church), and for grandparents to keep on hand for when their grandkids come over. They are the size of a glue stick, but instead of glue it is tempera paint! The colors are very vivid which "L" really loved! The brighter and more vivid, the better for her! Now your kiddos can create all sorts of artwork quick and easy...with no clean up! There isn't much better than that!
I also love the fact that they are reasonably priced. Click
here
and you can purchase your own 12pk for $11.99 today! My plan is to pick up a few packs of these and take them to the classes at my church. I know they will make good use of them, and will appreciate the ease of use for any age class!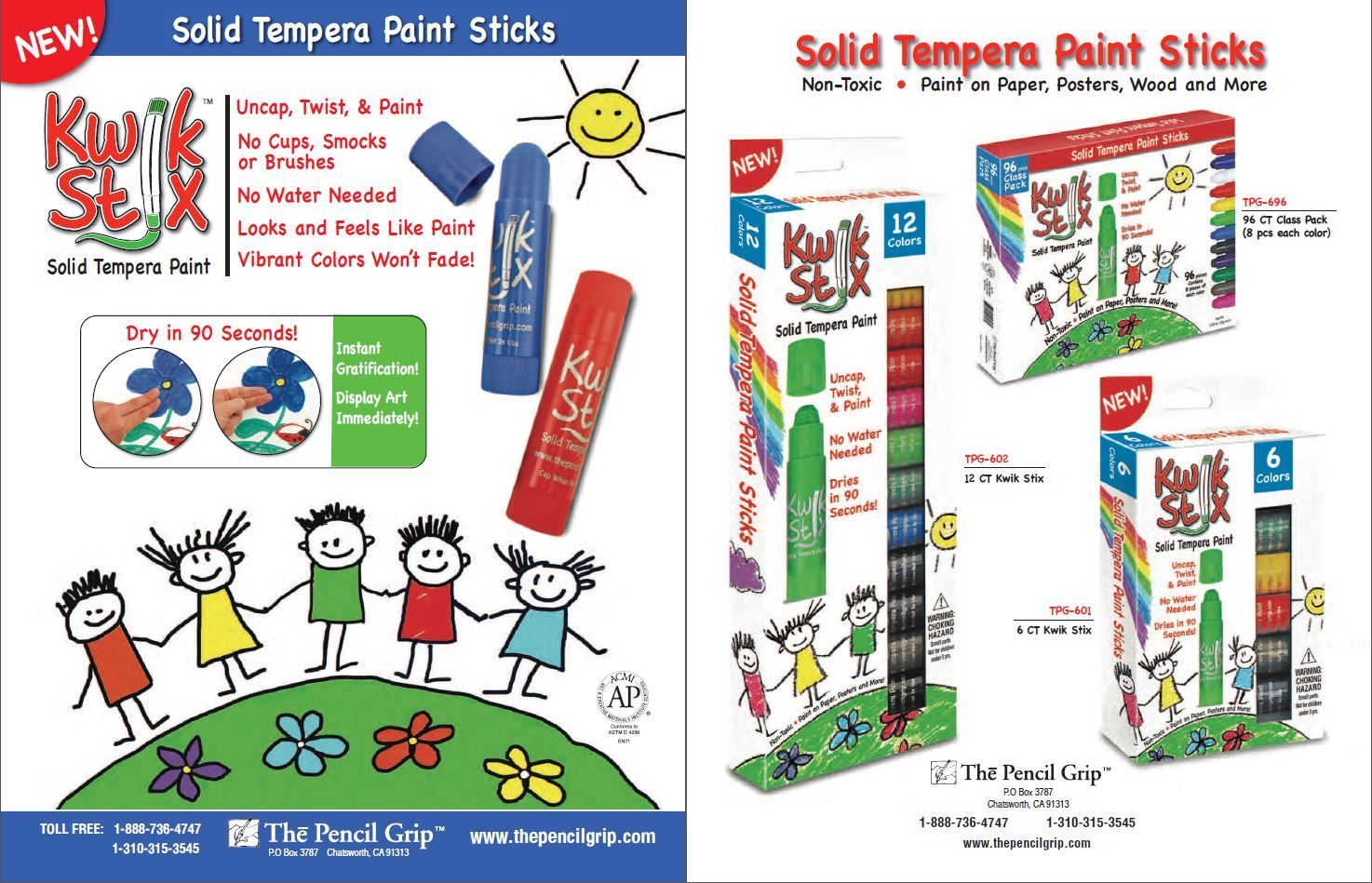 Take some time to check out this wonderful product on their social media sites. You can like their page and follow their products. I know that I will be making this a staple in my house!
Website:
http://www.thepencilgrip.com
Facebook:
https://www.facebook.com/thepencilgrip
Pinterest: :
https://www.pinterest.com/KwikStixPaint/
Twitter:
https://twitter.com/ThePencilGrip
@ThePencilGrip
You can also click on the graphic below to read more Kwik Stix reviews. You will also find a craft idea sent from The Pencil Grip, Inc.. It is a great Mother's Day craft idea, and it came just in time!! I know your kiddos will love working on this project for Sunday!


Personalized Mother's Day
Balloons and Cards
How To:
Personalizing Balloons
*
Using an inflated balloon and
Kwik Stix
no-mess tempera paints. They dry in 90 seconds. Write your personalized message. Use phrases, names and draw pictures.
*
Wait 90 seconds for the balloon to dry.
*
After it has dried, decorate the back of the balloon with the same design or something different.
Add A Card
*
Pair your balloons with a hand painted card.
*
The easiest way to make a card is to fold a piece of 8 ½" x 11" paper and decorate it. You can match the card to the balloons for an original gift for mom! Which every mom absolutely loves!!
Kwik Stix
are available on
Amazon.com
in a variety of colors. These balloons were made using a combination of assorted, neon and metalix colors.
*
Kwik Stix
* White Mylar inflated balloons/ White Construction Paper
The total time to do this complete craft will depend on how many balloons you make and the intricacy of the design.
Tips for a Successful Project:
Press lightly on the Kwik Stix when painting. It will give you more paint and richer color in one application. Depending on the material of the balloon, you may need to apply multiple coats. But remember, the trick is not to press hard.

Allow each side of the balloon to dry before continuing to paint.

Don't write too far over to the edge. Keep your words centered so they are easily read after the balloon is inflated.

You can also paint on uninflated balloons and inflate them later. This is great for party prep or a special group occasion. The paint will not spot or look any less colorful when the balloons are inflated.
MOST OF ALL...BE CREATIVE!
And that's all there is to it!