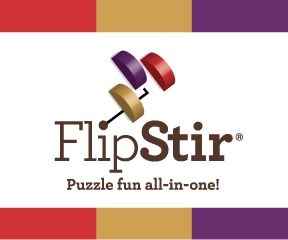 This post may contain affiliate links.
Thank you for supporting my blog and homeschool!
See my full Disclosure statement for more information.
Puzzles are fun for almost any age and stage! Because of our love for puzzles and games, we jumped at the chance to try the Tyrannosaurus Rex (Level 1) FlipStir Puzzle from Enlivenze LLC.
I have to say that this uniquely crafted puzzle is fun for any age. I kept it in our family room and everyone from my 3-year old niece to my ?? year old husband spent time working on this puzzle. It is fun, unique, and challenging!
My sister is a puzzle fanatic and found this puzzle refreshing and lots of fun! With ages here in our house from 1 year old to 49 years old...we have all taken our turn "trying" to solve the puzzle.
I love the fact that it is challenging enough to keep your attention and not too difficult to solve...and it is nothing short of super cute!
Although the 3-yr. old couldn't solve it, she did spend quite a bit of time doing her very best to use the stir wand to put the pieces into place. She was a little young to try, but wanted to join in the fun when she saw us working on it.
I believe that my daughter's BF had the most fun with it. The puzzle comes sealed in a container and is all jumbled up...much like the story of poor Humpty Dumpty. Although all the king's horses and all the king's men were not able to help poor Humpty....he was able to solve this 3-D puzzle several times. (At which point it was guarded for awhile so the little ones wouldn't mess it up after he had worked so hard to put the dinosaur "back together again!") Ha ha ha!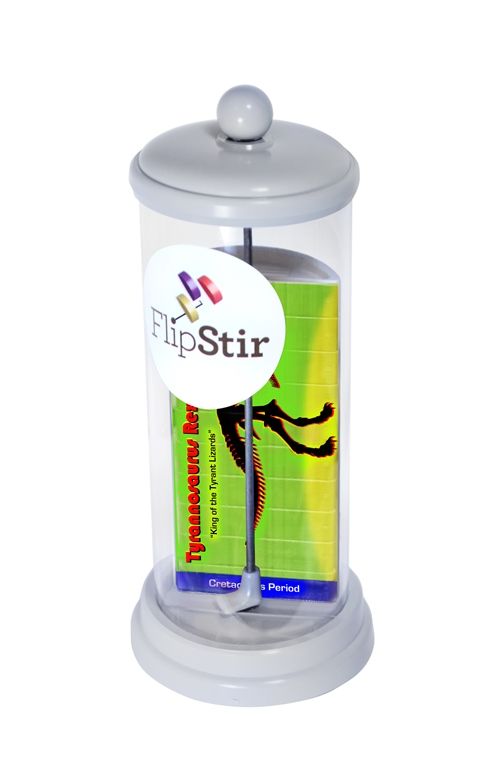 I call this product simply ingenious! Not only will no pieces get lost, but it is a great conversation piece. I just left ours sitting out and it seemed that everyone that came through our family room spent a little time working with it trying to solve the puzzle.
Personally, I would love to see more of them! Maybe a whole line of different types of dinosaurs....or a whole line of landmarks....Eiffel Tower, Big Ben, Lincoln Memorial...the list could go on and on.
We found this puzzle to be tons of fun and a family bonding experience. We were cheering each other on...or sometimes "accidentally" bumping an elbow just as the final pieces were coming into place!! It definitely became a conversation piece in our home.
Way to go Enlivenze LLC! We loved this puzzle and hope to see more in the future!!
Check out the FlipStir Puzzle Social Media Sites:
Twitter
Facebook
Check out the Enlivenze LLC Social Media Sites:
Twitter
Facebook
For more reviews on this and other FlipStir Puzzles, click the box below!