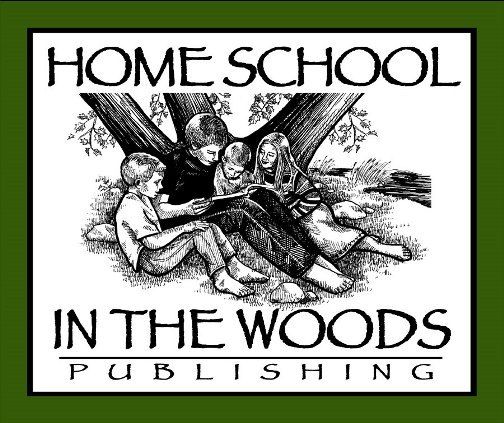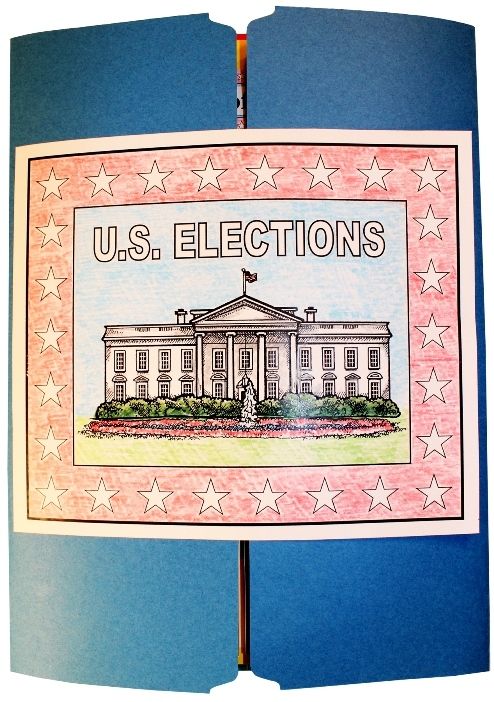 Are you as excited as I am that 2016 is an election year? Although election campaign commercials are not my favorite things, I love the opportunity to teach my kids about elections while one is going on. That is why I jumped at the chance to use HISTORY Through the Ages Hands-on History Lap-Pak: U.S. Elections from
Home School in the Woods
. This Lap-Pak will take your child from the establishment of our country's government, through the various aspects of a presidential campaign, and then finally... how we choose a president.
U.S. Elections
will take your student through the entire election process with reading material and hands-on projects that will reinforce each lesson. Included in this Lap-Pak are 21 lap booking projects that incorporate creative writing, coloring and drawing, research, and much.....much....more!

Lap-booking is new to me, so I enjoyed the step-by-step illustrated directions. You will find both printing and assembly instructions for the text booklet, each project, and the lap book assembly. You will also find beautiful masters that allow for crisp and clear printing of all your print projects!

The reading that is included with this project comes in two different formats. You will also receive the text on audio, which allows you child to read along with the narrator. If your student is like mine, this is very helpful when it comes to keeping their attention and focus.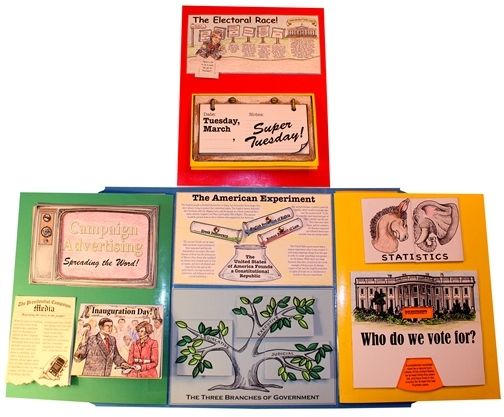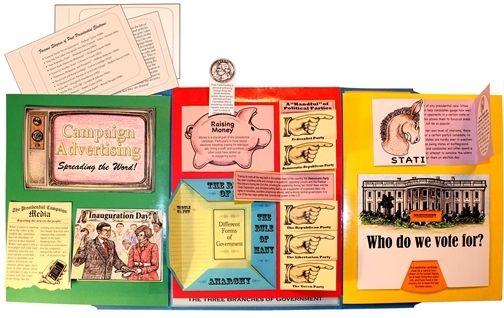 How We Used the Product:
My eighth grade daughter is the one that used this product. Well actually, we worked on this project together . I thought this would be a great way to bond while learning. This year I started working part-time and this review came at just the right time!! After work 3 times a week we would gather together at the kitchen table and work on HISTORY Through the Ages Hands-on History Lap-Pak: U.S. Elections from Home School in the Woods

. Not only did we have a

great time hanging out together but working together on such a wonderful project made our evenings enjoyable. I am confident now that she understands how we choose our President so much better than she did before, which is timely since 2016 is an election year! Isn't that important to you? I know that when our babies are born, that is not the first thought we have....we don't think about the fact that we are raising future voters! Even though that is not one of our first thoughts as new parents, it is our job, and this Lap-Pak is a great way to have fun while doing just that!!
My Bottom Line:
I love the fact that this project is multi-sensory in the way that your student is presented with knowledge. I can't think of a better way out there for my student to not only acquire knowledge, but to retain it as well.
I had so much fun learning alongside my daughter! This product is top notch and a wonderful way to teach your student about our country and the election process. Instead of page after page of workbook pages and memorization, this project is a hands on learning project that can be kept and reviewed year after year.