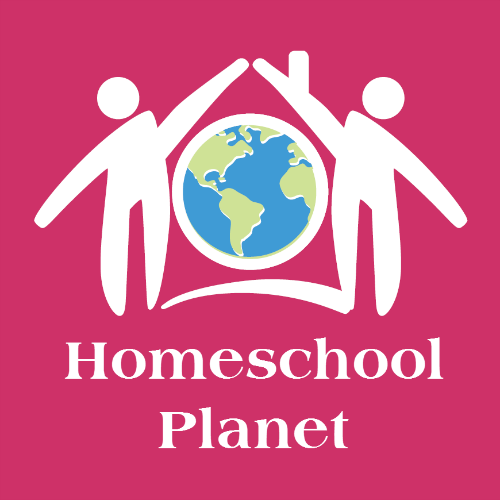 This post may contain affiliate links.
Thank you for supporting my blog and homeschool!
See my full Disclosure statement for more information.
I love homeschooling! It is something I am passionate about, and I know that it was the best thing for my family. Now that doesn't mean that it hasn't had its bumps along the way! I like to plan things out from the start so I am sure that everything is set up....that is why
Homeschool Planet
is so wonderful.
When I was given the opportunity to review
Homeschool Planet
by
Homeschool Buyers Co-op
, I was pleasantly surprised at what I found. This product is amazing! Think about it this way, it is a Homeschool lesson planner, family calendar, gradebook, attendance tracker, and individual lesson scheduler all rolled into one amazing product! What the
Homeschool Buyers Co-op
did with
Homeschool Planet
was take all the needs of a Homeschool Family and put technology to work on our behalf. We are able to cut down our planning and tracking time because of the way they have utilized technology for us! Well, as my mom used to say......"How do you like them apples?".........I have to admit it mom, I like 'em just fine!!!! LOL!
How I Used This Product
: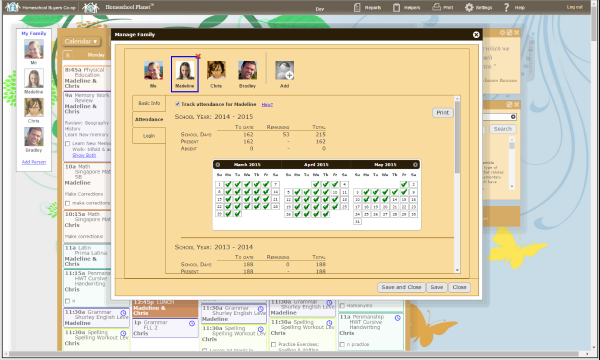 With us being in summer break, I took the opportunity to utilize this product for my planning for the next year. I dove in full blast, and loaded everything for the next school year. As I worked through each section of this product, I got more and more excited about this wonderful Homeschool Planner/Scheduler. I love having everything as close as one click away!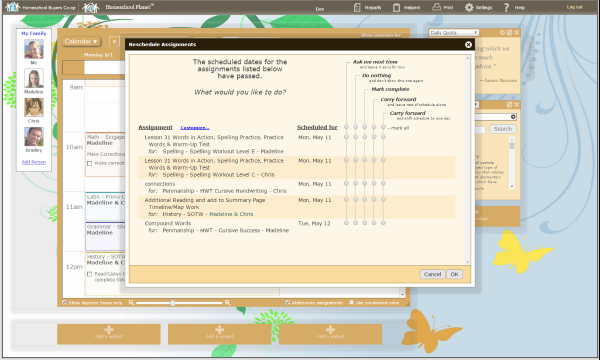 With
Homeschool Planet
you are able to click between screens and have all the information for your Homeschool at your fingertips!
You also have the ability to set the parameters of the program. When you load each person into the program, you tell the program what sections that person of the product they can see. For instance, I set up my girls so they can see their daily grades ......but, of course, not alter or add them.
Our household has two students and one adult child that works odd shifts. What I like about this program, is we are able to set it up so our adult child can see our family calendar, including all the assignments that each of her sisters has. That keeps her involved in our family and what is going on with her sisters! #helpful!
Well, first off let me just say.....You may have noticed that this product is awesome by the earlier portion of my blog......So just in case you didn't, I don't want there to be any confusion.........
I have been homeschooling my girls for four years and the planning, scheduling, tracking is the hardest part. I love homeschooling....it's the paperwork that I have a problem with!! Are any of you with me on that one???
This takes the pain out of paperwork!! YAY!!!!
Check it out today! The membership to the
Homeschool Buyers Co-op
is free today and you can take a look at the
Homeschool Planet
and see for yourself how beneficial it is for your homeschool! Try it for free! You will be hooked right from the start. It literally is everything you need!